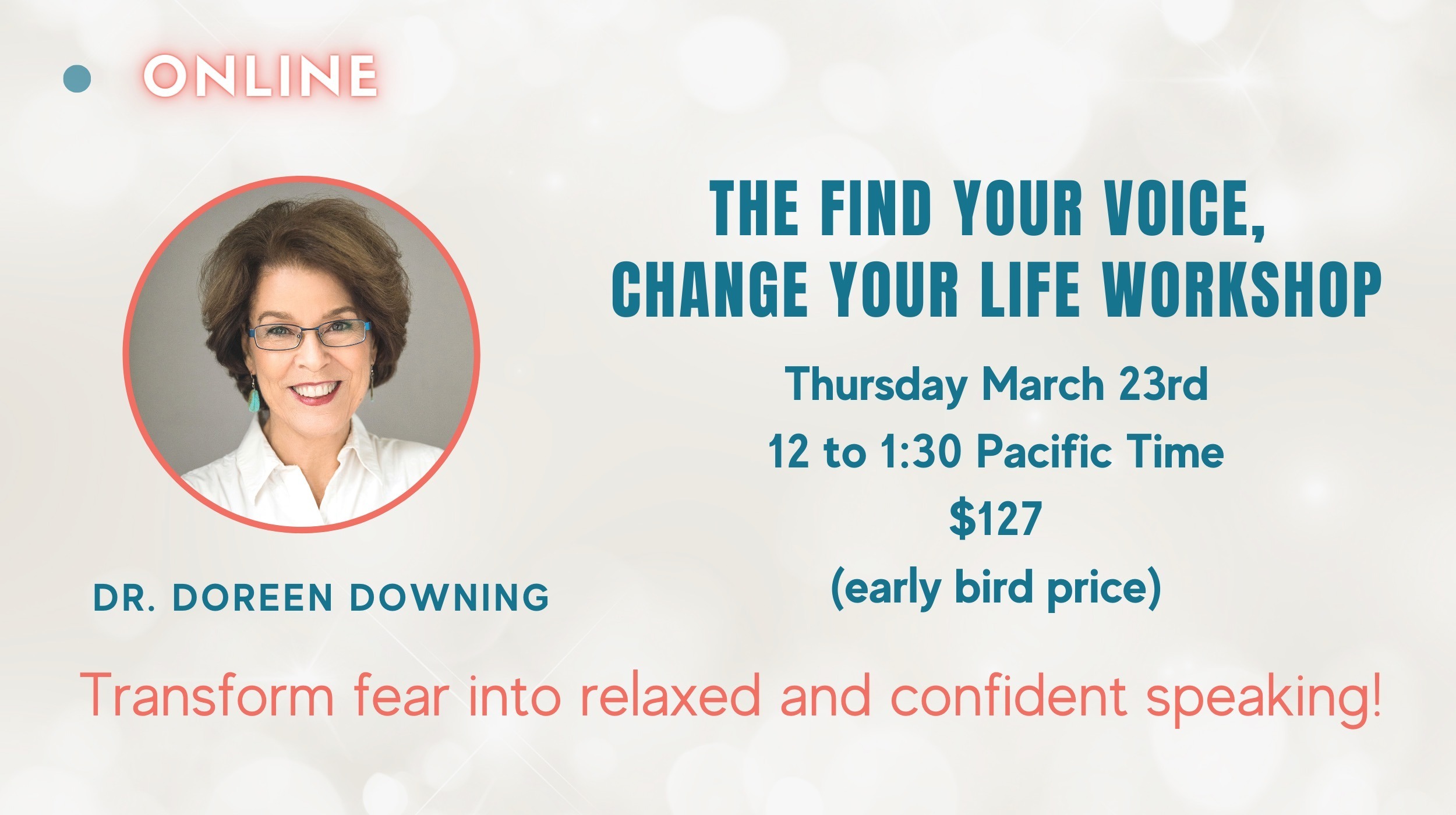 Join this powerful workshop with Psychologist Dr. Doreen Downing,
90-minutes,Thursday, March 23rd

12:00pm Pacific | 1:00pm Mountain | 2:00pm Central | 3:00pm Eastern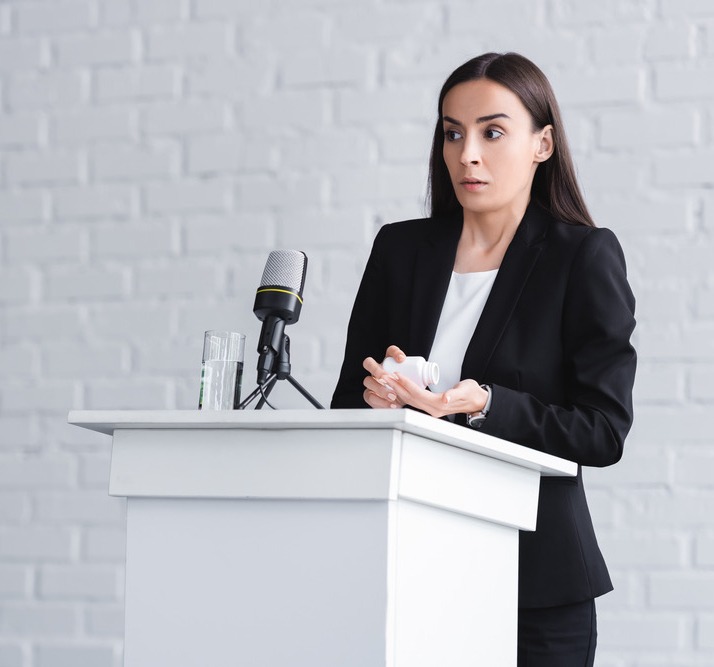 ➡ Do you struggle with anxiety when you have to speak in public?
➡ Does your anxiety hold you back professionally?
➡ Do you want to feel relaxed and confident to step into the spotlight?
Do you want to learn my fearless speaking tips?
Dr. Doreen Downing shares her expertise on how you can find your voice and change your life. In a 90min Workshop you will get what my clients have been raving about… the freedom to express themselves without fear standing in the way.

BE PRESENT

Presence keeps you centered, grounded, and calm

BE CONNECTED

Connection brings you closer to your listeners hearts

BE AUTHENTIC

Authenticity leads you to the confidence to be yourself
Dr. Doreen Downing, Fearless Speaking Expert
Dr. Doreen Downing is a psychologist who specializes in treating public speaking anxiety. Her approach to helping people find their authentic voice and learning how to speak without fear is based on mindfulness tools and techniques. The lack of confidence that plagues so many professionals will not be solved by learning more performance techniques. It's learning how to find the inner voice that comes from the core strengths within you that increases your capacity to be present and fully expressed.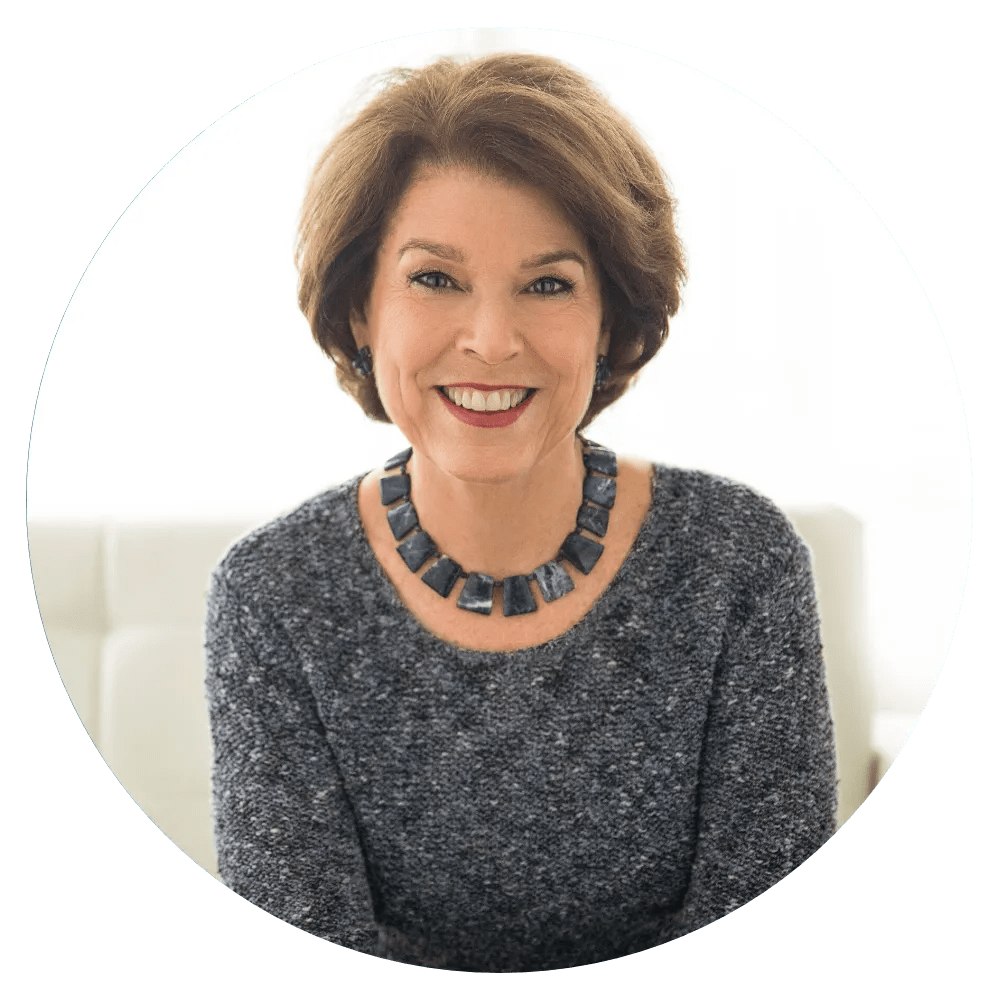 Even if you can't make the "live" workshop, register anyway so you can receive the recording & bonus materials!
This Workshop Will Start In: