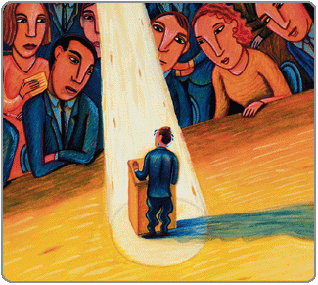 I was a Toastmaster who regularly won contests. I even advanced to district and regional awards. The truth is that my gut fear was always present. I learned techniques that I used to manage "the butterflies," but I did not transform that basic insecurity within me. There was no authentic depth of presence.
The Speaking Circle environment went right to the heart of my fear in a gentle way and transformed it into a natural and powerful confidence. Now whether or not I have a topic, I know without a doubt I can speak spontaneously, connect with listeners, and deliver a clear and convincing message.
Doreen's Essential Speaking Tip:
If this post has been useful, please share comment below and share it with others.